Hello blogger, today I am here for giving a solution for the biggest dilemma a blogger faces. Well, starting a blog can only be done by using a blogging platform, but which to choose. I am here for helping you choose the right platform to start your blog. We can start a blog by ourselves by using a web host but it requires knowledge in Web Designing as well as deep understanding of SEO (Search Engine Optimization). There are plenty of blogging platforms, but we are going to discuss the Best Blogging Platforms for 2018.
Let's start comparing some of the major blogging platforms in aspects of professional and personal use. But wait, we can start with the basics so that you can have a good kick start.
What is Blogging?
If you are here, this is not a new term for you. Blogging is an act of writing contents on a website to attain readers. Blogging is not only an act for attaining readers, it can also pay us. Some of them take blogging as a hobby and some of them even take blogging as a profession. Blogging about relevant and quality contents can also give you some bucks. Interesting right?
As a hobby, many people blog about lifestyle and fashion and they only care about readers. Passionate and professional bloggers choose a niche whether it can be Tech, Education, Marketing etc. For example, TechCrunch, ShoutMeLoud, and Neil Patel are blogs which are professional blogs.
How do they earn money? Yes, you could also earn money. There are many monetization programs to implement on websites or blogs which earns you money according to visitors and clicks. Some of the major monetization programs are AdSense, RevenueHits, and AdThrive.
Now we can talk about blogging platforms and how to choose them?
What are Blogging Platforms?
As we talked about blogging, now we can take a look at how we can write our contents. Starting a blog requires a platform. Writing posts, adding pages, checking stats, managing pages, and customizing themes are major actions to do on a blogging platform.
In the majority of the blogging platforms, we can do the activities mentioned above.
Features and flexibility of these platforms vary and there are annoying limitations for each of them. Let's check out the Best Blogging Platforms for 2018 and determine which is the right one for you.
Here in this post, we cover about:
WordPress
Blogger
Wix
Tumblr
Squarespace
Joomla
Drupal
Ghost
Weebly
Medium
1. WordPress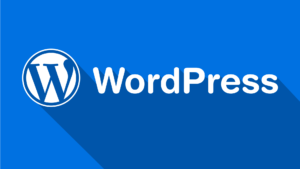 WordPress is one of the most popular blogging platforms. Most of the professional websites are using this because this platform is the most flexible one.
There are two types of WordPress, one is the free version and the other is the self-hosted version. The free version is not good for professional use as they don't support monetization and code customization.
Note: Free version of WordPress is WordPress.com and the self-hosted version is WordPress.org.
I recommend you to use the free version if you are taking blogging as a hobby and not for getting paid.
To start with the self-hosted varient, we need a server and a custom domain which approximately costs $25.
The self-hosted one is really good for professional use and is more flexible compared to many of the other platforms. We can edit the source code, add plugins, customize and add themes, manage comments etc with WordPress.
WordPress.org – Self-Hosted Varient
In WordPress, we are having the full access to the server and we have to maintain it. We may face problems with overloading of visitors if our server lacks in bandwidth strength but we can still upgrade it.
When it comes to SEO, WordPress is the king because we have plenty of plugins and themes which can help us optimize our blog.
In WordPress, it is super easy to get approved for AdSense and any other monetization programs.
This blog is using WordPress as our blogging platform and that doesn't mean you can also choose it. This blog is for professional use as you can know our niche is about content marketing and blogging. So, if you need a professional blog which helps you get paid, go to WordPress. Don't jump right away, let's see if other blogging platforms suit you.

2. Blogger aka Blogspot (Blogger.com)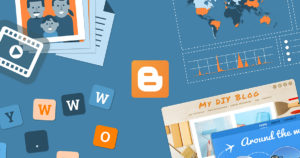 I started my blogging journey with this awesome Best Blogging Platform. What I have to say is, "It's Dope!". This platform is 100% free to start and has a lot of features. We can also edit the source code and make it as much optimized as we can according to the SEO aspects. We can also add a custom domain from any registrar on the Internet.
A free Blogger or Blogspot blog will have a domain WebsiteName.blogspot.com but we can add a custom domain to get a good one.
In Blogger, we don't have to worry about security or the server bandwidth because it's hosted on their server. Our blog will not get any problem regarding overloading of visitors or any kind of security attacks.
There are many limitations on Blogger, we can only have 10 pages on our blog. It is also hard to get our AdSense account approved.
Blogger – For Professional Use?
We can choose Blogger for professional use but for getting paid it's hard. We can still use affiliate ads but a majority of the money we get is from monetization programs. For making our AdSense account approved, we should have 30+ well-written blog posts which do not violate AdSense Program Policies.
Blogger was invented by Pyra Labs but was bought by Google in 2003. As Blogger is now in hands of Google, many of them think that it ranks well in Google Search Results. This is just a stupid fact and ranking on Google or any other search engines are determined by the SEO and Content of a website.
It is a big discussion that Blogger or WordPress is better in SEO, so let's find a solution. Let's hear to Matt Cutts who is the head of webspam team at Google saying about WordPress or Blogger is better for SEO.
I hope you watched the video and got an idea of how SEO of websites work. We haven't finished yet, there are many blogging platforms which are waiting for you.

3. Wix (Wix.com)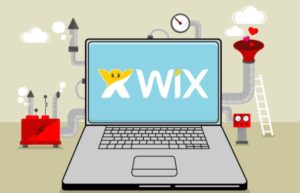 Here comes the legend, the platform used by celebrities to create their websites. This one is so expensive because it's so functional and luxurious. It is mainly used for creating business websites and portfolios.
There are thousands of themes available and all you have to do is drag-and-drop elements. We can place anything on our website just by dragging the element we need, it can be text, image, video or anything.
There are blogging templates too and it is a Best Blogging Platform because we can get a lot of advantage in case of SEO and performance.
Setting up our website on Wix is easier than any other platforms. We just have to drag some elements and place it on where we need.
We can start our website on Wix for free but the domain is bit weird. When we start a Wix site for free, the domain will be WebsiteName.wixsite.com/WebsiteName.

4. Tumblr
Tumblr is a microblogging and social networking website. A Tumblr blog can be read by the public but only who have Tumblr account can comment on a blog post or like or share it.
Tumblr blogs have many limitations. We cannot edit the source code and SEO performance is not that good. You may be thinking, why Tumblr is on this list. Well, if you are a hobby blogger, Tumblr is perfect and you can get plenty of readers for your blog.
There are millions of people who use Tumblr and you can get many readers too. I don't recommend you to use this platform if you are heading towards a professional purpose.

5. Squarespace

Squarespace is a website creating platform just like Wix. When compared to Wix, Squarespace is not that top notch. Why Squarespace is just like Wix is that we are using drag and drop method to create our website.
We can make websites for small online businesses for attaining a fair online presence. We can also make a blog using Squarespace and we can also get a good online presence while we cannot configure SEO.
There are also some limitations in Squarespace. We can only 20 pages and can only have 2 contributors per website. Some tools are also not accessible until we upgrade our plan.
This platform is easy to configure and customize for beginners. We can also make eCommerce websites easily and every website is having SSL/HTTPs enabled. There are many good designed themes or templates to use on our website.
With all these factors, we can assume that Squarespace is a Best Blogging Platform to create a website or blog. We can use this for professional or personal use.

6. Joomla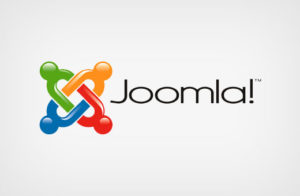 Joomla is an Open-Source Content Management System (CNS) just like WordPress.org. We have to own a web host and domain to start with.
When compared to WordPress, Joomla has a fewer amount of themes and less customer support. Upgrading plans are also more costly when compared to WordPress. Maintaining Joomla websites are easy and has a good performance.
There are apps and extensions for Joomla just like Plugins in WordPress for having more features. You have hundreds of templates to choose but not as much as in WordPress.
We are responsible for security, backup, and updates of our website. It is possible to edit our website in any manner as it's flexible. We own everything on our website and thus we can do anything about it just like WordPress.
Joomla is good for both professional and personal use and the difference between WordPress is only about templates and customer support.

7. Drupal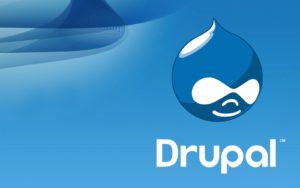 Drupal is also a CMS (Content Management System) website building platform. It is having templates mainly for Websites and not for blogs.
It is flexible and also good for SEO but when it comes to blogging, we recommend you not to choose this. If you want to create a website for business or a portfolio, you can go towards Drupal.
As we said in Joomla, we are having all the responsibility regarding security, updates, and backup.

8. Ghost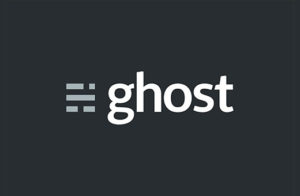 Ghost is a blogging software which we can use a hosted one or host it ourselves. This platform is mainly focused on content writing hence, it's perfect for blogging. As every platform, this one has some limitations too.
Ghost websites are written in JavaScript and thus it loads faster. Hosting this platform ourselves is a bit harder and for beginners who aren't tech-savvy can leap into hosted one.
There is only a limited amount of templates and features are limited when compared to other blogging platforms. This one is good for bloggers whether for professional or personal use but the design is a big problem.

9. Weebly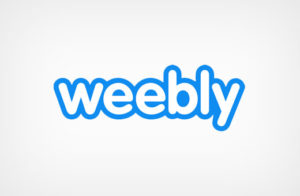 Weebly is a website building platform which uses drag and drop method to create our website. This one is just like Wix and has some difference compared to it.
Weebly can be used for free but the annoying thing is, there will be a banner under the screen written: "Created Using Weebly". We have a limited amount of themes and designs are good.
The free plan also gives you access to the premium services for a limited time. Third-party integration is not possible in some cases and exporting or migrating contents to other platform is hard.
Weebly is easy to configure and we don't have to worry about any issue such as security, backup, and updates.

10. Medium

Medium is a vast online platform for bloggers and journalists. We can write about anything on this platform and you can get so many readers easily.
We can only have less social networking facilities and there are only fewer designs. If our posts are so good and it has a lot of traffic, our post will appear on the Medium's homepage. The domain will be https://www.medium.com/@YourName and you can add a custom domain too.
There are only fewer features and you cannot use it represent your brand or even monetize it. This one is a good blogging platform who takes blogging as a hobby and don't expect any pennies. You could get some readers easily but you cannot get any penny for your work so it's just a writing platform.
If you have to write about your experiences, tips or anything related to your life, Medium is a good choice.
Conclusion
After reading this post, you will still be in the same dilemma from which to choose. If you can afford a $25 for blogging I highly recommend you to choose WordPress.org because it's powerful, easy, and flexible. For a professional blog, you can straightly go to WordPress.org.
If you are planning to build a blog for free and as a hobby, go for Tumblr or Weebly. But if you want to earn from your blog which can be created for free, I recommend you to choose Blogger aka Blogspot.
Our website uses WordPress and we are experienced bloggers so my pick is WordPress. You can also make blogging your profession and it's a relaxed job. You can even work on your pajamas and get paid from your blog.
As an experienced blogger, I've made dozens of dump mistakes and learned many things so, with our blog, I promise you can have a smooth blogging journey.
What I have to say:
Blogging Journey is just the same as a roller coaster ride, it has many ups and downs so Buckle Up!
If you liked this article, don't forget to Share and Follow Us On Facebook, Twitter, Instagram, and Google+.